Dear Undecided,
I have wanted to go to law school since I was in high school. I always dreamed of rocking an awesome suit, standing in the courtroom and yelling out objections to opposing counsel. Yet, though I dreamed big, I always dreamed realistically. I have heard more horror stories than I would like to remember about how challenging law school is. I do believe I will make it, but my freshman year of college I decided I needed a major that would prepare me to succeed in law school, but also be able to catch my fall if it didn't. As a high school student who loved organizing events and was addicted to all aspects of social media, I decided public relations was the right path for me. After researching the major I was confident that it would give me the reading, writing and speaking abilities I needed to be a successful lawyer. Plus, it would be a great career path if I needed to deviate from my path to the courtroom. I was so proud of my research and decision that I giddily walked into my living room to tell my parents.
I remember my dad looking me dead in the eye and saying to me, "Okay, well let's hope law school works out because you know PR people are always the first to get fired when the economy goes south."
I am directly quoting that because he ACTUALLY said that to me! I was crushed. My dad CLEARLY didn't know anything. Little did I know, that was not going to be the last time words like that came out of someone's mouth when I tell them my major is public relations. For some reason, when you say public relations everyone thinks you're either going to be a party planner in New York or cover up companies horrific scandals…there really is no in-between.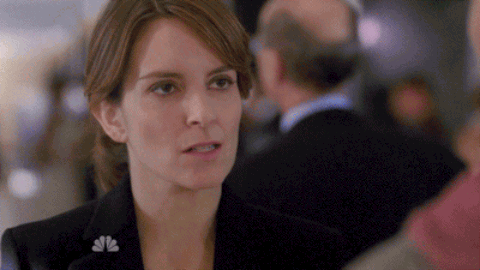 So, from a decided student to an undecided on here is a list of things you should know about the wonderful, frustrating, fascinating and fast-paced world of public relations.
1.Public relations is more than just sending out tweets and posting Instagrams
Often, people will try to put public relations in a tiny box. You will not just be a social media guru, or a one event planner or even just a writer. Public relations works to teach you how to excel in many facets of the communications world. In a typical public relations internship or job you will be responsible for writing press releases, posting on social media, graphic/website design, event planning and communicating with media. This job is great for people who like to learn new things because you wear a different hat almost every day.
2.Public relations can give you so many amazing connections
If there is one thing public relations people know how to do, it is connect. The amount of connections I made during my time as a PR major is astounding. I was able to travel to London for a PR study abroad program where I was able to visit firms such as Edelman PR and make some amazing friends. Everyone we met during our trip gave us cards to contact them, and I know a few girls from the program that have used those connections to their advantage. I am also the Public Relations Direc
tor for the Auburn University College Democrats and because of my role I have had the ability to meet, Lily Ledbetter, Alabama Democratic Chairwoman Nancy Worley, Alabama State Representative Patricia Todd, and even presidential candidate Hillary Clinton.
3.Public relations can be a great stepping stone
As I mentioned above, I will be going to law school next Fall. One of the main reasons that I was so successful in my law school search is that I was a public relations major. I have always been confident and talkative, but I wasn't able to speak clearly and professionally in front of a crowd. I was always a good writer, but I wasn't able to write in time crunches and I had no idea what AP style was. Thanks to my major, I was able to develop skills that I would never have developed on my own. Public relations challenges me every day to create top tier work because anything less is unacceptable.
4.Your internship requirement will make you a better Public relations professional
I remember being terrified on the first day of my internship. Although I felt prepared thanks to the classes I had taken, I didn't know how well that preparation would transfer over to the real world. After a few weeks I learned the scary truth, my PR classes may have taught me the basics, but the working world takes a lot more practice.I had a 3.9 cumulative GPA  but I was getting called into my boss's office about once a week because of errors I made in the work I was producing. I was filled with anxiety and self-doubt about my ability. The good news is that the pressure made me work harder and study differently. I got scolded less and less and improved my skills. Overall, the pressure from work experience made me better at my job and more confident.
5.People will try and tell you the work you do isn't important…and that's okay!
If I have learned one thing at college it is that everyone thinks that their major is harder, more time consuming and better suited for the real world than everyone else's. Everyone wants to feel good about the job they are doing and sometimes that means just feeling better about y
our major and/or career than the person you are talking to. What I will say is a major public relations was the right choice for me. It made me happy, made me a better writer and made me more confident. It allowed me to have a high GPA because I enjoyed the work and it connected me to people all over the country. I have held my own job, met fascinating people, solved public relations problems and traveled to Europe(shout out to the fab four pictured to the left, I love you ladies) thanks to my major. To me, that proves that the work I do is important and I have learned over the last four years that what you think about your future is really all that counts.
I wont lie to you… the major that you choose really doesn't matter. What matters is the work you are willing to put into that major. Find something you are passionate about and go with it; no matter what your parents, friends or peers say. For me, the choice to be a public relations major was an easy one and if I could do it all again I would. I did what I loved and I hope you will too.
Love,
A Senior